As many of you know, our own Elliot Zimmerman tragically lost his son Jacob this week.  The IP Committee members wish to share their deepest sympathies and ask that all please keep Elliot and his family in your prayers.
Below is a message from Elliot regarding a service to honor Jacob's life shared on the EASL listserv: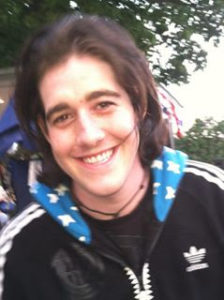 :
For our family, friends and friends of Jacob Zimmerman, we would be honored if you join us in services to honor his life on Friday, November 25th, 2016 at 10:30 am at:
Star of David Memorial Gardens Cemetery and Funeral Chapel
7801 Bailey Road
North Lauderdale, FL, 33068
(954) 722-9000…
After services, we will proceed to Menorah Gardens at graveside and you will be invited to our home to share love for Jake.
Elliot Zimmerman, BCS, PA
Attorney At Law
1776 N. Pine Island Rd., Ste. 224
Plantation, FL 33322
[email protected]
www.EntertainmentLawyer.Pro
954.565.6996